Deployable Infrastructure
Our deployable infrastructures have a proven track record of providing innovative, high-quality, integrated solutions and are in-service with:
Australian Defence Force
New Zealand Defence Force
U.S. Army
U.S. Marines
U.S. Coast Guard

U.S. Homeland Security
Army Corp of Engineers
U.S. Navy
U.S. Air Force

National Guard
DARPA
International Ministries of Defense
State and Municipal Governments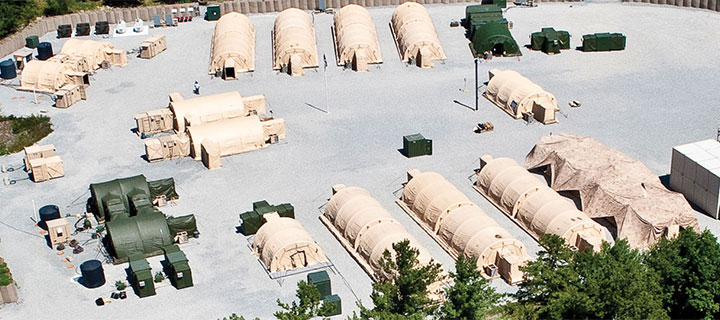 Deployable Infrastructure
EPE's breadth across market leading manufacturers uniquely positions us in the industry to be capable of offering a complete deployable and integrated solution. Our range of scalable hard and soft shelters are designed for rapid deployment and can be transported by land, air and sea.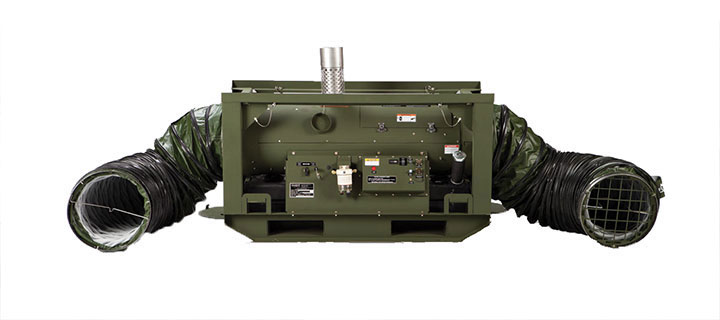 Environmental Control
EPE's environmental control solutions are designed to withstand harsh conditions while delivering needed resources reliably and effectively. Our expeditionary line of environmental control products are battle tested.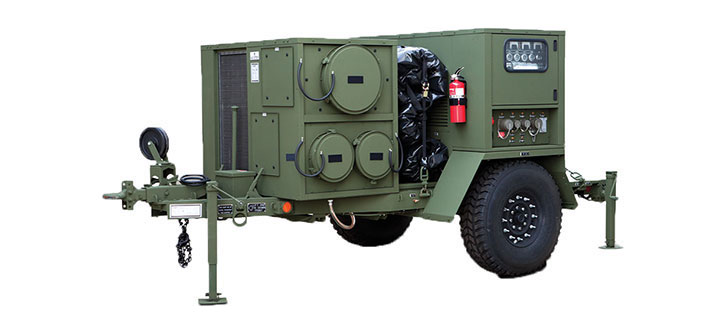 Infrastructure Support
EPE's infrastructure support solution includes power generation and support equipment. The Infrastructure Support capability is committed to providing innovative energy efficient and reliable power generation solutions supporting field missions and includes the industry's first integrated Generator/ECU/Trailer system (GET) capability.
Integrated Base Camp
Designed for rapid set-up and strike, while taking into consideration all facets of troop comfort in expeditionary environments, our solutions are the result of innovative engineering and the highest-quality product manufacturing.
Integrated Field Hospital
Integrated Field Hospital
The structural strength and the ability to rapidly deploy of our Shelters makes them an ideal choice for military field hospitals. Multiple configurations and complex options are available by incorporating vestibules, doorways, and boots for connections between other hard and soft shelters, including dome shelters.
Decontamination System
Our Decontamination Systems provide the ability to quickly decontaminate large scale areas by allowing for a continuous flow of patients from any mass casualty incident and are configured to accommodate ambulatory, non-ambulatory or a combination of both.
Emergency Management
Our emergency management solutions include offerings for medical and pandemic surge, personnel decontamination and isolation, point-of-delivery systems, and first aid shelters for major events.
Mobile Hygiene Systems
Maintaining proper hygiene in the field when resources are scarce and conditions are harsh can be a challenge. Our range includes; portable ablution blocks, laundries, scalable kitchens, diesel water heating systems, potable water bladders and integrated sinks.
Command, Control, Communications, Computers, Intelligence, Surveillance and Reconnaissance – C4ISR
Command, Control, Communications, Computers, Intelligence, Surveillance and Reconnaissance – C4ISR
Our deployable shelters are self-contained solutions providing shared command and control (C2) and situational awareness (SA) functionalities in a collaborative environment.
Aircraft & Vehicle Maintenance
Aircraft & Vehicle Maintenance
Emphasising on strength, durability and cost effectiveness, our maintenance facilities provide the optimal mobile infrastructure enabling staff to keep aircraft and vehicles in peak working order.
For More Information contact us:
[gravityform id="4″ title="false" description="true" tabindex="0″]