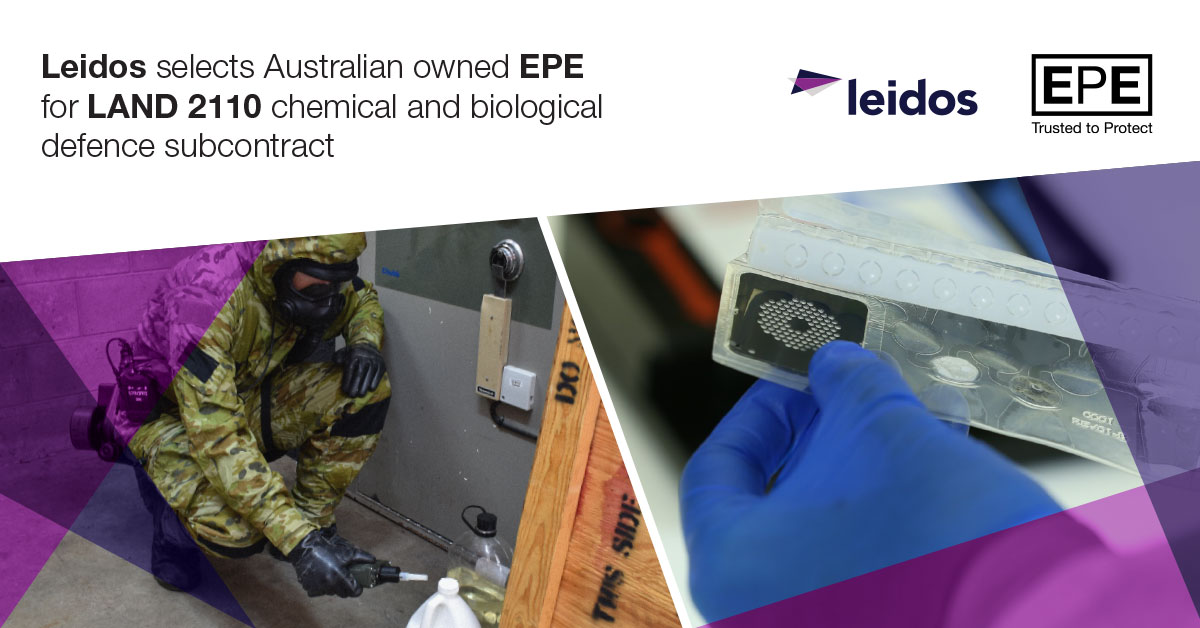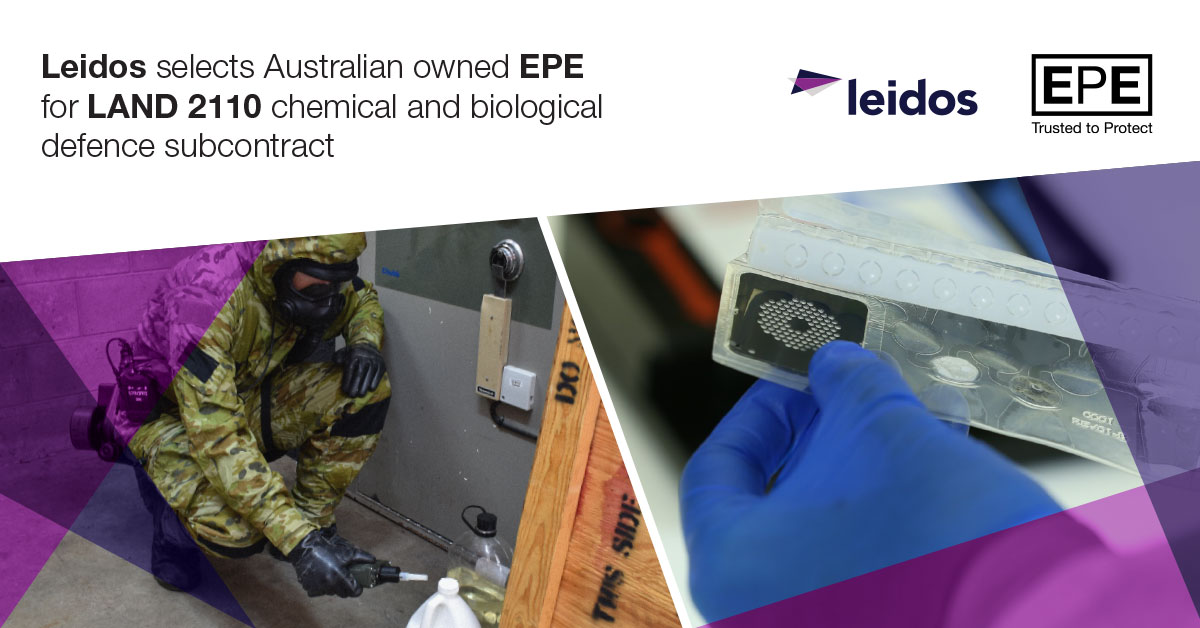 ---
Leidos Australia today announced it has selected Australian veteran-owned defence supplier, EPE, to support the Australian Department of Defence's Land 2110 Phase 1B project. Under the subcontract, Leidos Australia and EPE will deliver critical defence capabilities in the area of Chemical, Biological, Radiological and Nuclear Defence (CBRND) to the Australian Department of Defence's Capability Acquisition and Sustainment Group (CASG). The subcontract has a total value of $10 million.
As a subcontractor EPE will provision LCD 3.3 person worn chemical detectors and FILMARRAY® biological confirmatory systems to protect Australian Defence personnel from chemical and biological agents. The LCD 3.3 is a personal device for the detection and identification of Chemical Warfare Agents (CWAs) and Toxic Industrial Chemicals (TICs). FILMARRAY enables users to test for a comprehensive panel of respiratory viruses and biological agents in one easy-to-use test. Leidos Australia will support delivery and sustainment detectors and confirmatory systems for the life of the contract.
"EPE is proud to be a veteran-owned business with veteran employees who have served worldwide in specialist EOD, CIED and CBRN roles," said Warwick Penrose, owner of EPE. "We are pleased to collaborate with Leidos and leverage our core business to provide specialist capabilities to our Australian Defence community."
"Leidos has delivered complex logistics and CBRND capabilities globally for decades," said Acting Leidos Australia Chief Executive, Paul Chase. "In creating our team for Land 2110, we have subcontracted with Australian SMEs, including EPE, to ensure we are delivering the best outcomes for Defence whilst supporting the growth and sustainment of the Australian industry."
This is the fourth major subcontract awarded under the Land 2110 Phase 1B project, bringing the total amount awarded to more than $57 million.
FILMARRAY is a registered trademark of BioFire in the United States and/or other countries.
Media Contacts:
|
For more information, visit www.leidos.com/australia