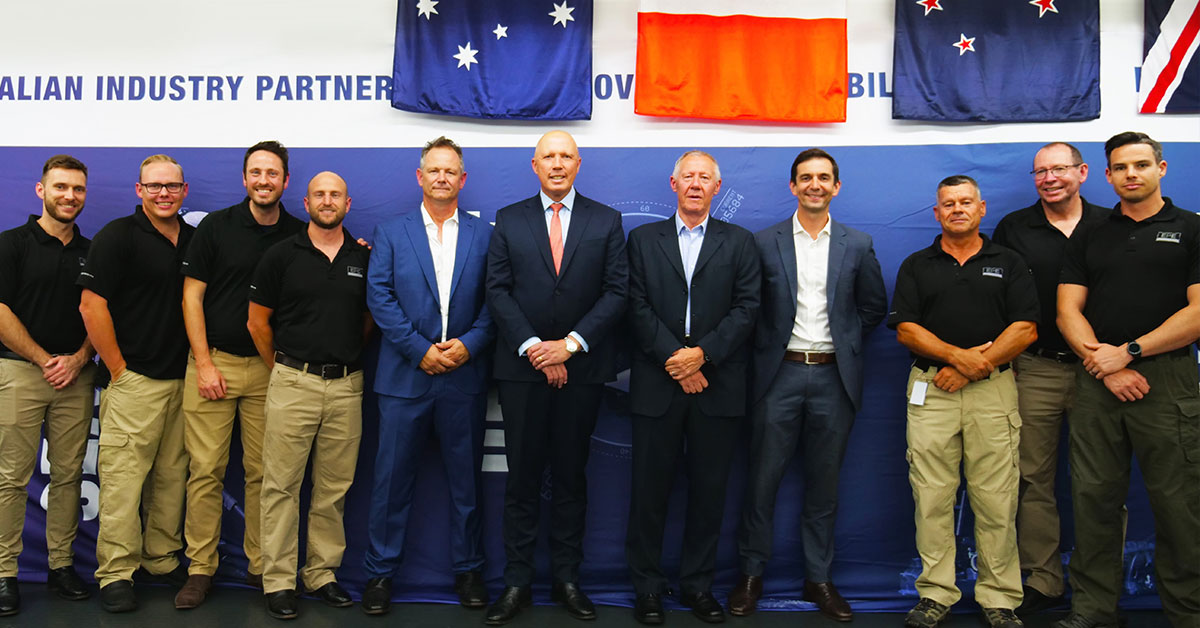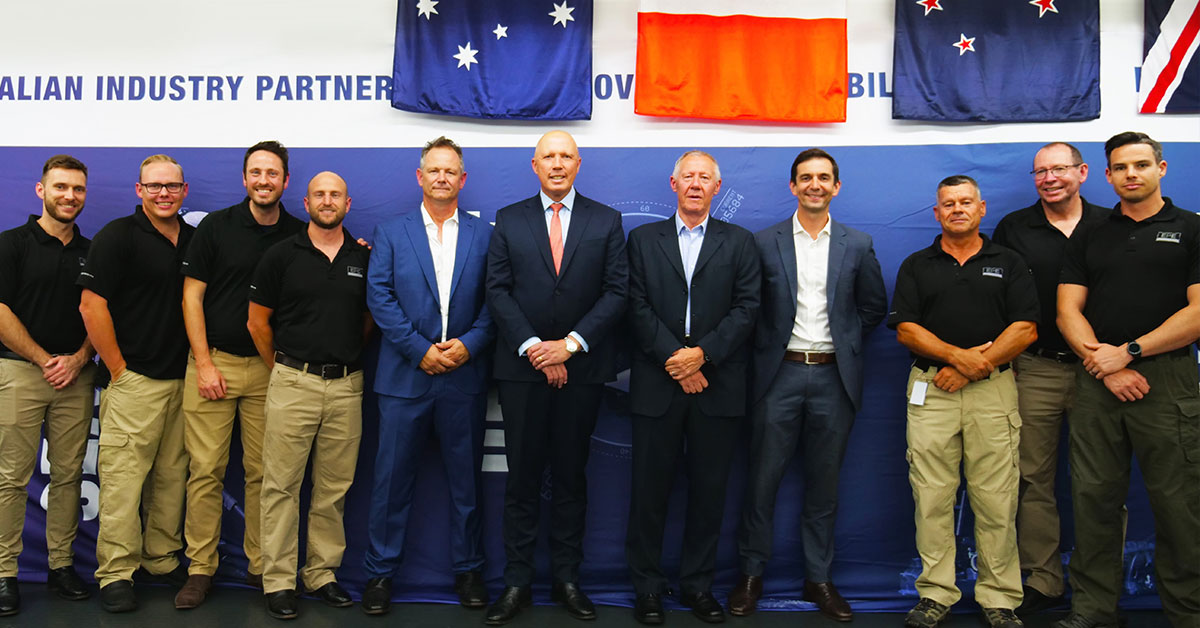 ---
The Defence Minister, the Hon Peter Dutton and the Assistant Minister for Waste Reduction and Environmental Management, the Hon Trevor Evans toured EPE's Headquarters in Brisbane gaining an understanding of the sovereign capability being delivered to Defence by EPE. EPE also showcased MILTECS, EPE's new Military Training, Evaluation, Certification and Systems Assurance Proving Grounds.
The facility provides an exemplar of a successful public, private and research partnership utilising a combination of Defence SICP funding and private funding from EPE, while optimising and expanding the existing CSIRO / DATA 61 facilities at the Queensland Centre for Advance Technologies (QCAT), Pullenvale, Brisbane. EPE's strategic Research partner CSIRO's DATA 61, also updated the Ministers regarding their team's recent success in the Defense Advanced Research Projects Agency (DARPA) Subterranean Challenge for robots.
The Managing Director of EPE, Warwick Penrose speaking about the new MILTECS facility and the planned second phase, said "The ADF is preparing for high-intensity conflict and grey- zone operations against peer adversaries who are not constrained in their use of CBRN agents & ethical use of Unmanned Systems, Machine Learning and AI. To counter these increasingly lethal capabilities, EPE is contributing to the further development of sovereign capability to integrate and test a range of leading-edge technologies.