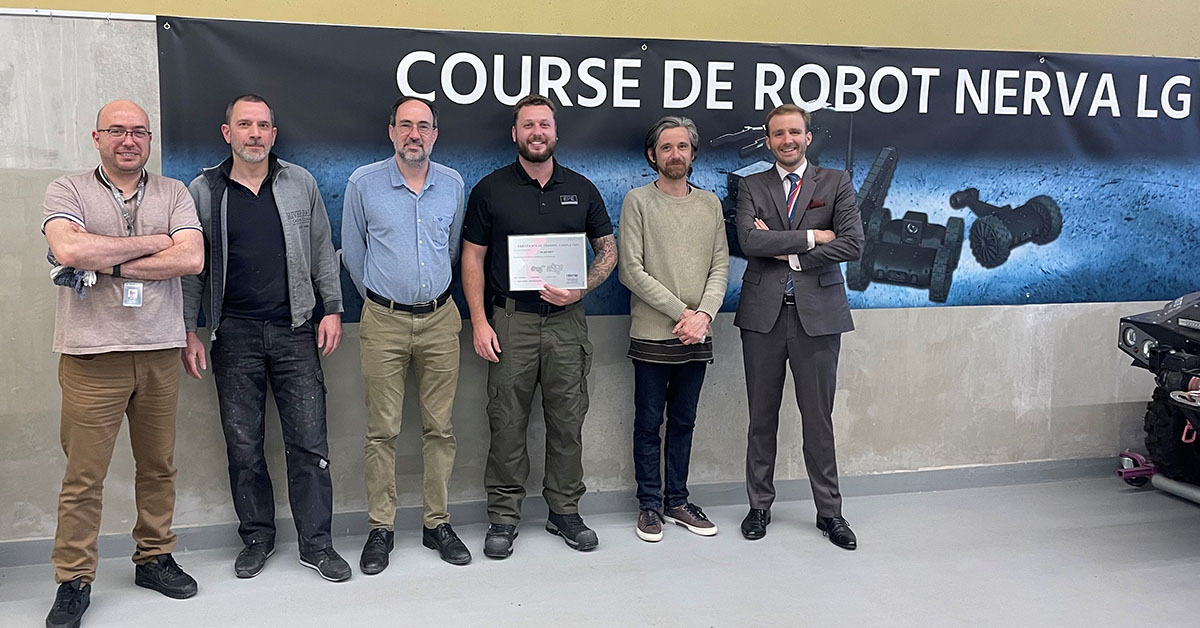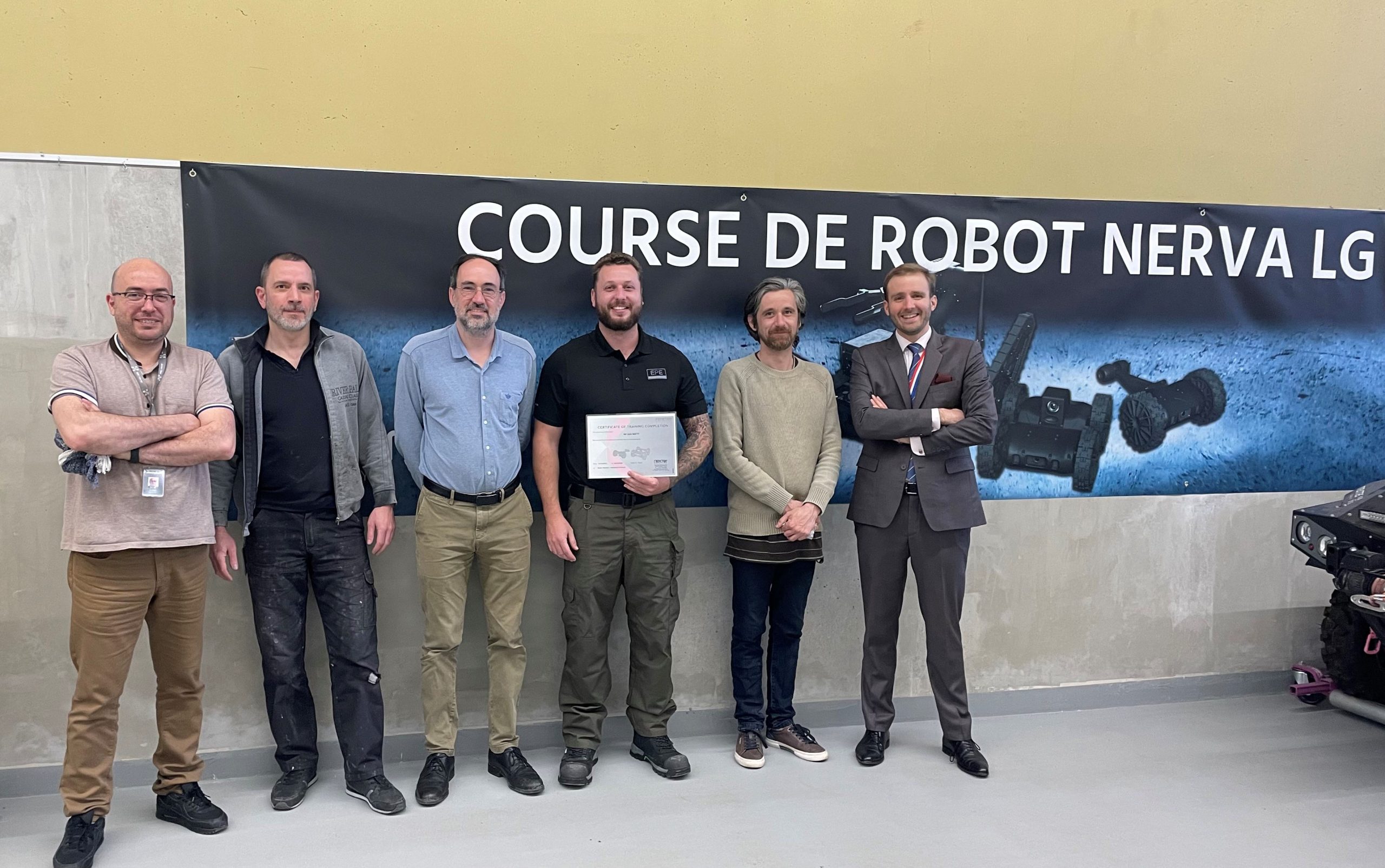 Laurent Bouraoui (Technical Director), Iwan Hauteville (Technician Plasturgist), Bruno Steux (Director of Innovation), Jack Batty, Quentin Fichet (Technician), Romain le Berre ( Sales Export Director)
EPE. Trusted To Protect is honoured by the partnership built with Nexter, and the trust their team has put in our technicians.
Nexter's transfer of expertise and knowledge to our technicians enables EPE to build the sovereign ability to train, maintain and sustain this important capability domestically in Australia. EPE's model of developing world class specialist technicians trained and accredited by OEMs, and based in our Maintenance and Support Hubs in Australia and New Zealand, enables us to optimise operational availability while minimising cost and time of repair. A big thank you to the Nexter team for training Jack Batty, who has become one of Australia's leading robotics technicians, and also to Defence Australia for supporting this training through the Skilling Australia's Defence Industry (SADI) fund.