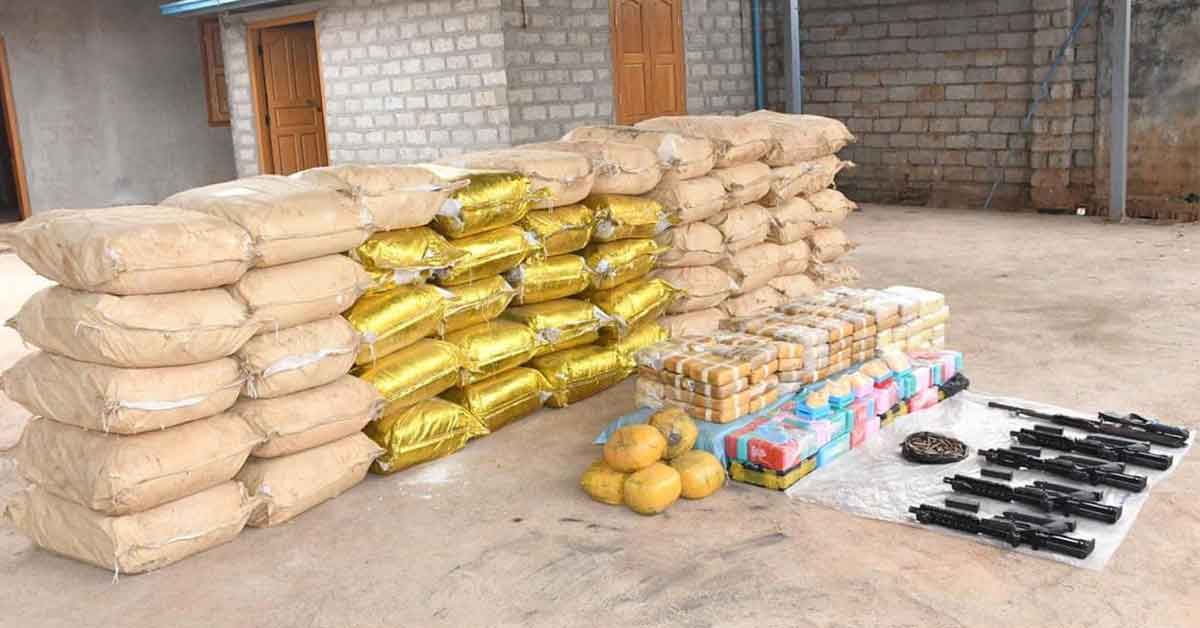 ---
South-east Asia's biggest synthetic Drug Bust
Thousands of litres of methyl fentanyl point to 'unprecedented' production of opioids in so-called Golden Triangle area. Myanmar has made south-east Asia's largest-ever seizure of synthetic drugs in raids that revealed "unprecedented" production of opioids in the area, the UN has said. Between February and April, authorities swooped on labs in the lawless Kutkai area of Shan state, seizing nearly 200m meth tablets, 500kg (1,100lbs) of crystal meth, 300kg of heroin, and 3,750 litres of methyl fentanyl.
The United Nations Office on Drugs and Crime (UNODC) described the haul as one of the largest and most successful counter-narcotics operations in the history of the region. "What has been unearthed through this operation is truly off the charts," Jeremy Douglas, the UNODC south-east Asia and Pacific representative said in a statement. The production network could have been possible only with the backing of serious transnational criminal groups, he added. The raids unearthed "unprecedented" methyl fentanyl, the sign of a new trend of synthetic opioid production emerging "on a scale nobody anticipated", said Douglas.
Fifty times stronger than heroin and up to 100 times more potent than morphine, fentanyl can be lethal from as little as two milligrams – the equivalent of a few grains of sand. It has fuelled an opioid crisis in the US that killed 32,000 people in 2018.
Myanmar is under pressure to stem the deluge of drugs from its border regions. Shan state is part of the "Golden Triangle" – a wedge of land cutting into Myanmar, Laos, China and Thailand and virtually untroubled by authorities despite the multi-billion dollar trade. Myanmar is the world's second-biggest producer of heroin after Afghanistan, and is now widely thought to be the largest global source of meth, fuelled by the flood of precursor chemicals from China.
Credits: The Guardian – Read Original Publication
EPE's range of Rigaku handheld solutions:Progeny ResQ | Progeny ResQ FLX | ResQ CQL