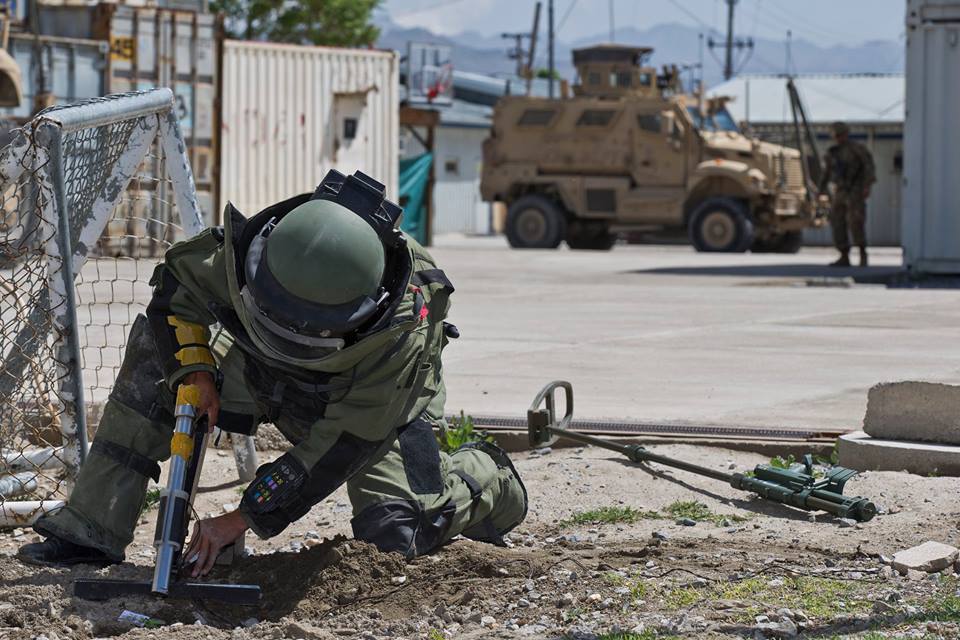 An Afghan National Defense and Security Forces student in an Explosive Ordnance Disposal (EOD) suit uses a metal detector during an explosive ordnance test at the EOD School at the Central Training Centre in Kabul, Afghanistan.
There are three Counter Improvised Explosive Device (CIED) Advisers embedded within Headquarters Resolute Support providing specialist, logistical and training support to the Afghan National Defense and Security Forces.
The three advisers are part of the 400 Australian Defence Force personnel deployed across Afghanistan in a variety of roles as part of Operation Highroad, supporting the NATO-led Resolute Support mission.
Resolute Support is focused on training, advising and assisting the Afghan National Security Forces and Afghan security institutions at the operational, institutional and ministerial levels.
Byline CPL David Cotton
BylineTitle 1JPAU
Copyright String © Commonwealth of Australia, Department of Defence