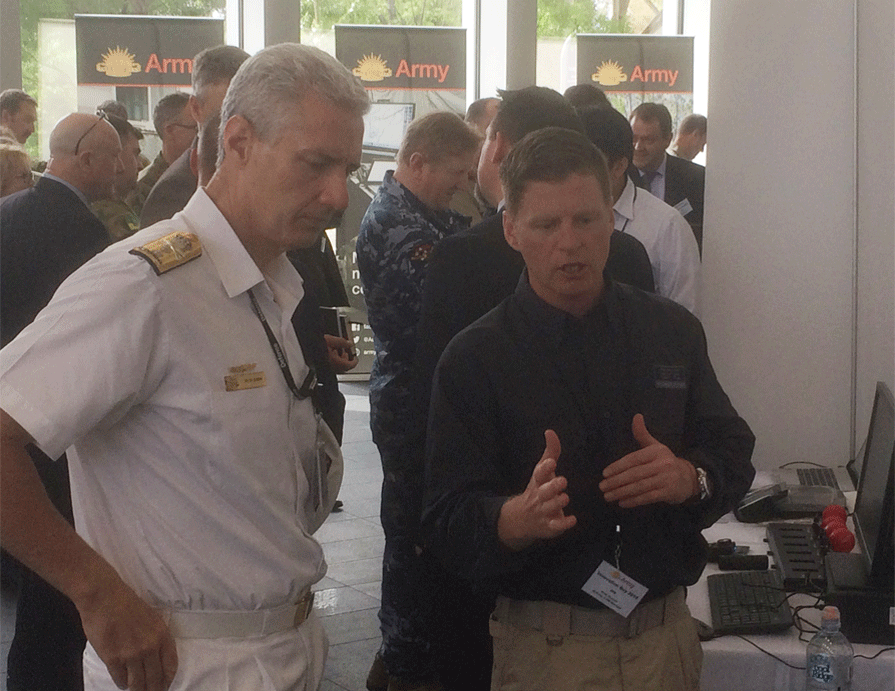 On October 20th, EPE participated to Army Innovation Day hosted by RPDE in Canberra. Over the day, RPDE aimed to showcase leading-edge capabilities from industry to key Army stakeholders in order to inform Army's modernization and capability development. We have been selected to present two of our following products,
Zephir BioHarness, an advanced Physiological Monitoring Module that incorporates class one BlueTooth technology, has a smaller form factor, and provides heart rate, breathing rate, and 3-axis accelerometery.
Scimitar Tactical Live, a real time Command and Control (C2) System which provides commanders on the ground better situational awareness. It is a wireless LOS/NLOS information collection and fusion tool as well as providing mission and training analysis, and intelligence gathering. EPE's own Mission and Training Analysis capability has been captured and fused the data feeds live and provided copies for future review.
Over the open view session, We also had the opportunity to exhibit the Cobham ICE 7701,  an innovative RF interference cancellation technology offering a breakthrough in the level of sensitivity restoration which can be achieved in on-board communications systems in a jamming environment.