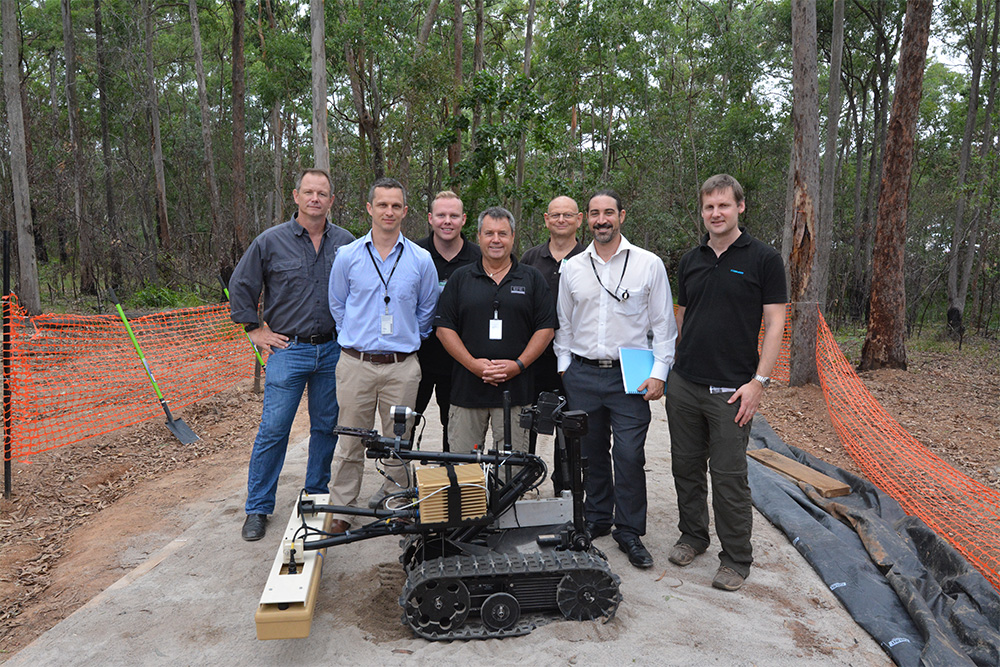 Defence Innovation Hub Proof of Concept delivered by EPE
EPE has completed the first phase of the innovation project awarded under the Defence Innovation Hub. EPE worked with Defence to integrate a Ground Penetrating Radar (GPR) capability (Amulet) that can be deployed remotely using TALON, the current in-service medium sized Unmanned Ground Vehicle (UGV) and demonstrated a Proof of Concept (POC) to prove the integration could work.
As separate entities, the Amulet and the Talon are proven and known capabilities, the POC was therefore designed specifically around proving they could be integrated to achieve a remote standoff detection capability. The POC was highly successful and the logical progression is to now produce a prototype of this capability.
Warwick Penrose, Managing Director of EPE said "The GPR for UGV project recognises EPE's long term commitment and investment in building and developing sovereign Force Protection capabilities that help take Australian servicemen out of the danger area. The commitment made by the Defence Innovation Hub to support Australian industry in concept development and prototyping, will allow EPE to accelerate the development and delivery of innovative capabilities that meet the specific needs of the ADF. In addition, the technologies developed for the ADF right here in Australia, have equal application with neighbouring countries as well as traditional coalition partners. This creates the potential to generate strong export opportunities, expand our ability to create new employment roles and offer long term job security."