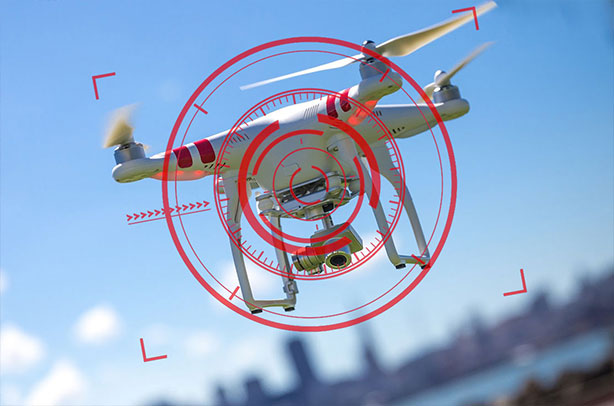 MESMER™ Counter UAS capability selected as finalist in ThunderDrone II. Following successful trials at both Phase 1 and 2, MESMER™ has been selected to participate in the final round Phase 3 which will be held at Nellis Air Force Base, Nevada, from the 18th-20th of June. EPE is partnered with Department 13 to distribute, integrate, install, train and support MESMER™ in Australia and New Zealand and is in planning stage for advanced assembly of MESMER™ from our base in Queensland.
The ThunderDrone trials were initiated by SOFWERX upon the request of the United States Special Operations Command ("USSOCOM") and Strategic Capabilities Office to assess the Unmanned Aerial Systems industry and leading technology within this field.
ThunderDrone II saw more than 450 Unmanned Aerial Systems technologies submitted, with 95 Companies invited to move forward and present in Tampa in January 2018. MESMER™ was a top performer at this event and was one of 34 companies invited to the ThunderDrone II demonstrations, held at Fort Bragg in April 2018. D13 is one of the final 6 companies selected for the final phase of the event.
D13's progression in ThunderDrone II is evidence of MESMER™s superior capabilities in Drone detection, identification and mitigation. Department 13 CEO, Jonathan Hunter, commented: "We are very excited to be selected as a finalist of ThunderDrone II to demonstrate MESMER™s superior capabilities and to network with Government and military officials. The D13 team have received overwhelming positive feedback from event organizers, USSOCOM representatives and +280 Government official attendees of both events. Trials and Demonstrations represent a key component of D13's sales and marketing strategy, as these demonstration events of emerging technologies are the predominant method of assessment prior to procurement for Government agencies. MESMER™s progress to the final stage of ThunderDrone II has already delivered multiple sales leads and the D13 team continues to work to convert these opportunities to unit sales."