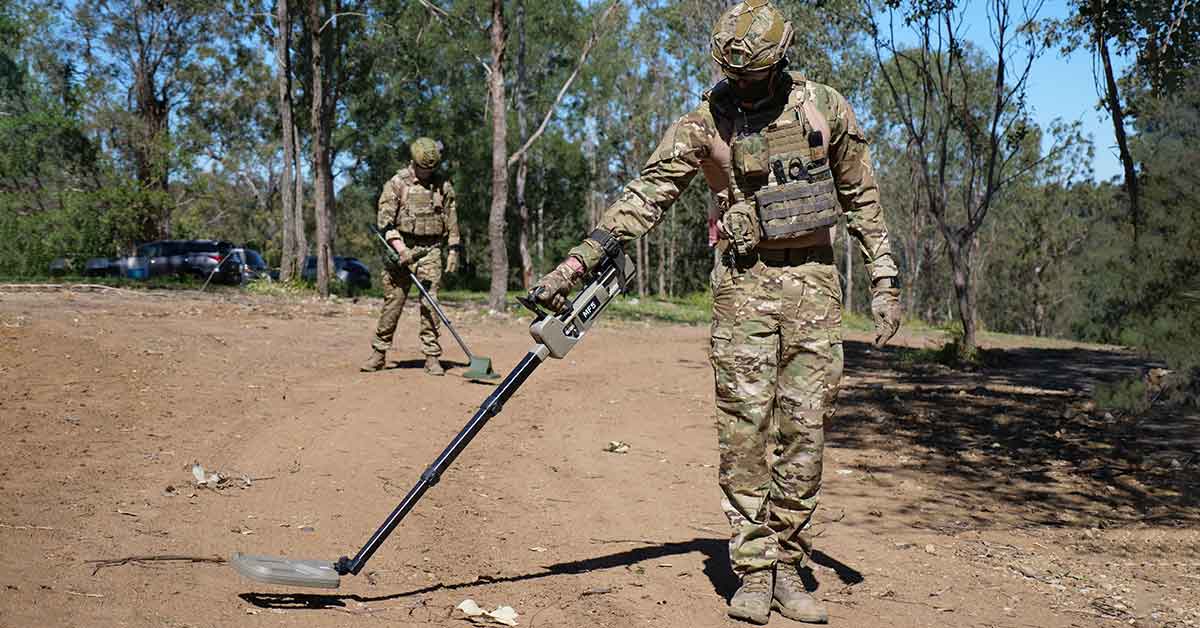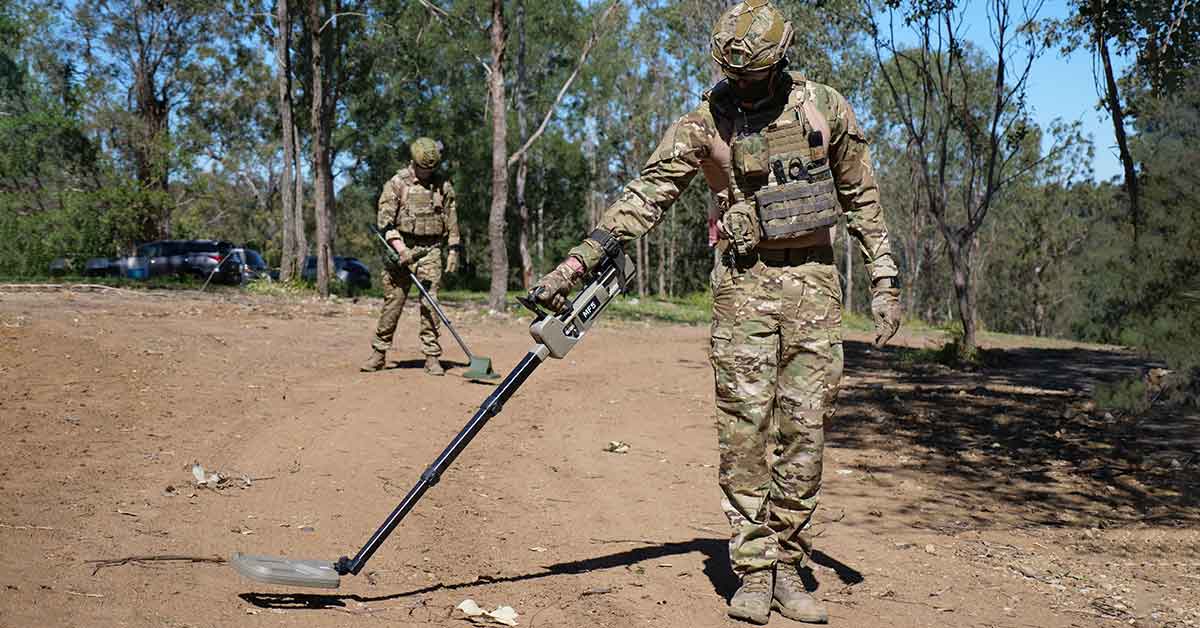 ---
Australian companies Minelab and EPE announce an Exclusive Teaming Agreement in support of specific Defence Land Projects.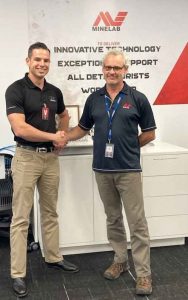 Minelab, a member of the Codan group of companies based in Adelaide's high-tech precinct known as Technology Park, is a world leader in metal detection technologies and supplies countermine detectors to humanitarian demining NGOs, commercial demining companies and militaries throughout the world. Through innovation and continuous improvement, Minelab is developing the next generation of hand-held metal detection technologies and products.
The clear synergies between Minelab and EPE are evident. EPE is an Australian veteran owned company, unrivalled in delivering Counter-IED and Counter Explosive Hazards (CEH) capabilities to the Australian Defence Force (ADF) and New Zealand Defence Force (NZDF). EPE was awarded the 2019 New Zealand Minister of Defence Awards for Excellence to Industry for delivery of the Counter Explosive Hazards (CEH) Project.
CEH capabilities delivered by EPE to search for, detect and neutralise explosive hazards are fully supported by specialist training and through life support, delivering 100% Sovereign Industry Capability and specialist Australian Defence jobs.
In 2016 the Australian Department of Defence awarded Minelab a $6.7 million contract to develop a dual sensor detector with enhanced capabilities to aid in the detection of metal and non-metal explosive devices. As a result, the MDS-10 dual sensor detector was designed combining unique Metal Detection and Ground Penetrating Radar technologies. Minelab was awarded the World Electronics Forum (WEF) "New Product Design" Award for the MDS-10 Dual Sensor.
International evaluations of the MDS-10 highlight its enhanced detection capabilities; ergonomic, compact and lightweight mechanical platform and ease of use.