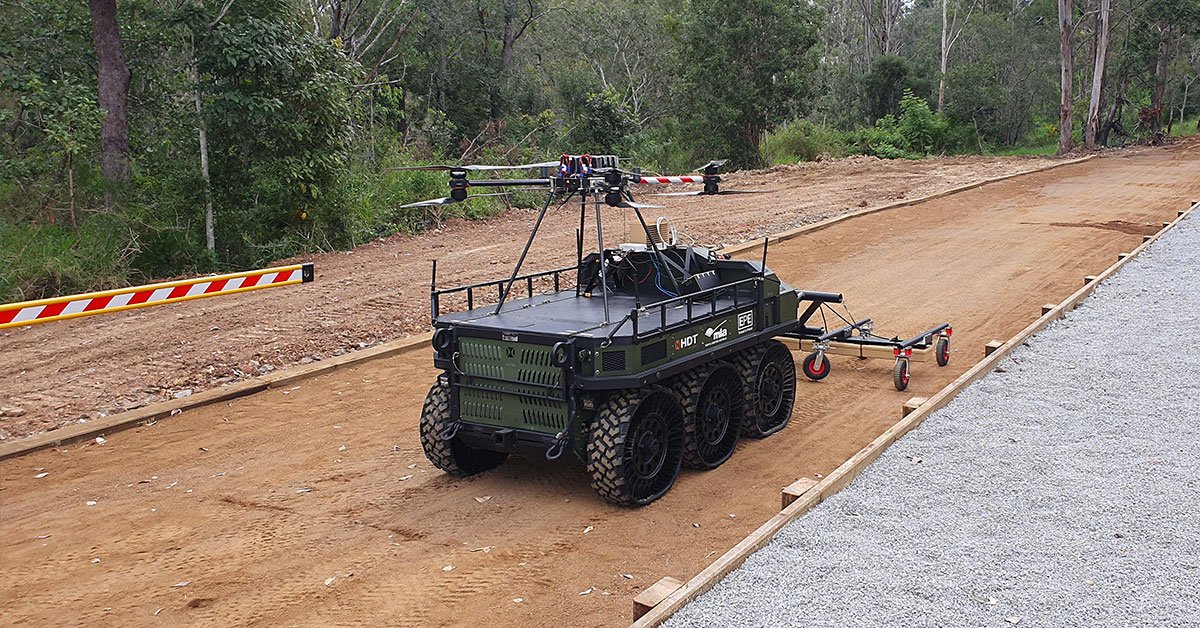 ---
Minister for Defence Industry, Melissa Price has announced the award of a Sovereign Industrial Capability (SICP) Grant to Australian veteran-owned company, EPE.
The aim of the grant is to assist Defence industry to enhance Defence capability within Australia.
The EPE project is the development of a world leading specialised unmanned systems proving ground, training area, and supporting CBRNe Sensor Test and Assurance Laboratory designed specifically for Australian requirements. The SICP funding will assist EPE to design and implement a specialised Military Test, Evaluation, Certification, and Systems Assurance (MILTECS) facility across two sites in Brisbane and a third site near Toowoomba. The facilities will include building three large-scale Proving Centres (PC's) and three supporting Test Laboratories (Test Labs). The new capabilities will allow EPE and Industry partners to deliver substantially enhanced Defence capability outcomes.
EPE Managing Director, Warwick Penrose said 'This Project provides an example of how an investment by Government to augment private sector investment jointly delivers critical Defence capability outcomes as well as highly skilled Australian Defence jobs.'
The project outcome will be the provision of the sovereign MILTECS facility that is designed and developed for Australian requirements, and will incorporate the design, construction and management of:
Enhance EPE's Defence Industry Security Program (DISP) compliance levels
CIED Detection and Mounted and Dismounted Training Lanes Proving Centre (PC)
Unmanned Systems Proving Centre (PC)
Explosive Ordnance Disposal (EOD) Tools Proving Centre (PC)
CBRNe Sensor Test Laboratory (Test Lab)
Unmanned Systems Platform Integration and Testing (Test Lab)
CBRNe Sensor Library Development (Test Lab)
Penrose added  'What Defence needs from its Defence Industry Partners is changing. We need to be more adaptive, innovative and self-reliant. We need to generate tangible capabilities more quickly to ensure Defence maintains its competitive advantages in a rapidly changing Indo-Pacific security environment. EPE's clear eyed approach to meeting these needs, is to invest in our MILTECs Proving Centres and Test Labs on green field sites to expand Australia's overall capacity to innovate, test, prove and validate response robotics, Counter-IED and CBRN capabilities. Our Response Robotics NIST Test Apparatus within the Unmanned Systems Proving Centre and the EOD Tools Weapon's Proving Centre are some of the first in Australia.'
'Our investment in MILTECs is mirrored by our growing relationships with our Research partners such as QUT and DSTG. Our future focus is to ensure the capabilities we provide today are future proofed to emerging threats. Our plans have been years in their development, and we're very thankful for the support of the Australian Defence Force to enable EPE to develop this type of capacity in a measured and assured way.'
For more information
Contact Narelle Hoffman, Marketing and Communications Manager +61 (07) 3308 9300 or email: