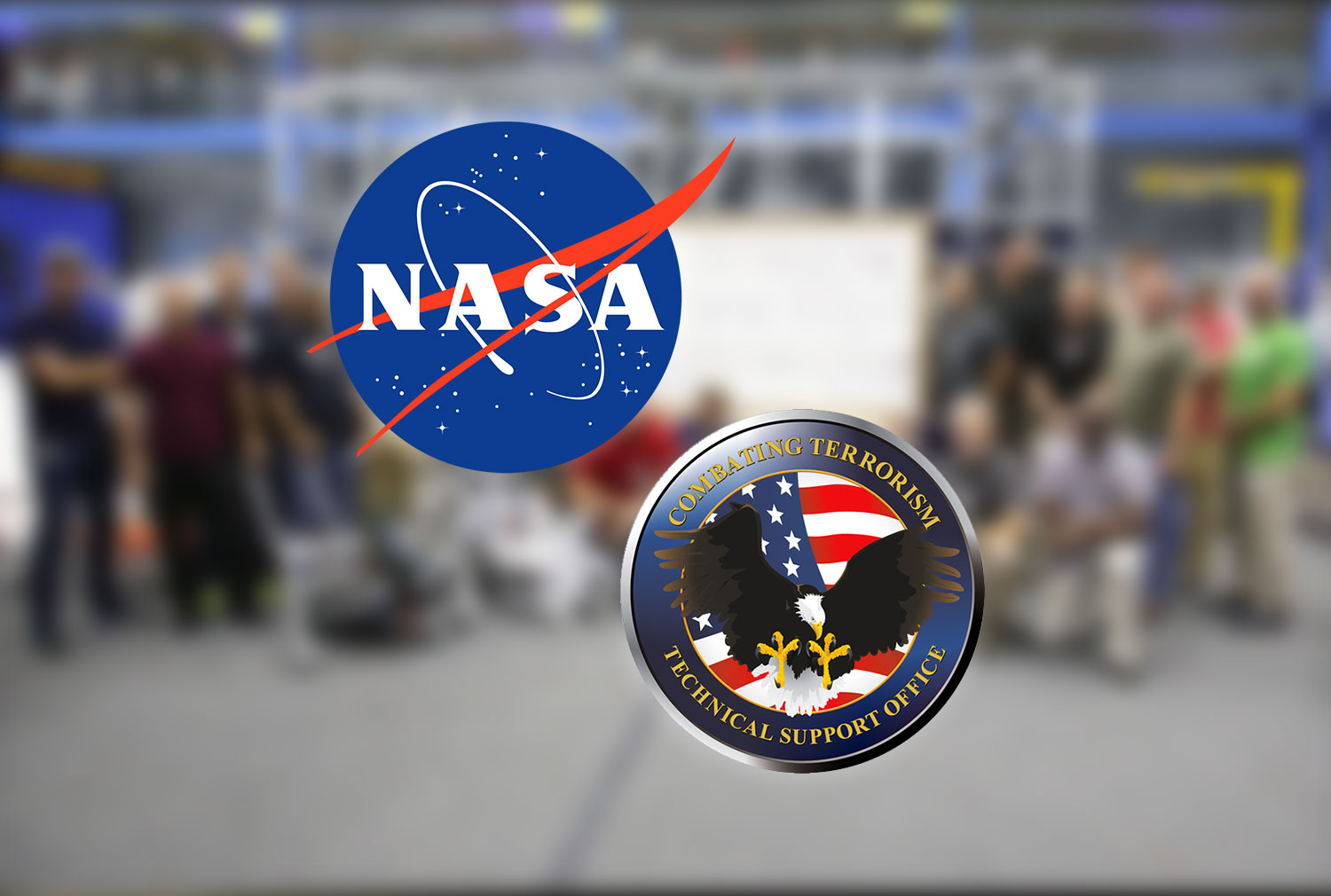 EPE Innovation Engineer member of Robotics Innovation Workshop Team at NASA.
Australian owned small Defence company, EPE. Trusted to Protect is investing in Innovation and Prototyping including recently sending our Robotics Engineer, Robbie Wild to the US for a five-day Robotics Workshop jointly hosted by NASA and the CTTSO (Combating Terrorism Technical Support Office) at the NASA Johnson Space Center.
As a result of EPE's focus and investment on developing solutions to evolving threats through innovative integration and prototyping, EPE has successfully delivered three projects through the Defence Innovation Hub over the last 18 months. The projects provide stand-off explosive and narcotic detection for Navy Boarding Parties; and Ground Penetrating Radar integrated onto in-service TALON robots for Route Clearance, and an enhanced version which physically marks and digitally maps the cleared routes to sub "cm" level accuracy.
EPE Director, Warwick Penrose said 'We are investing in prototyping and integration to develop innovative ways to remove our soldiers and first responders from threats and building Australian skills and Australian Industry Capability in the process.'
The Workshop jointly hosted by CTTSO and the NASA is aimed to assist with CTTSO's mission of expanding bomb response capabilities development. More specifically, the partnership addresses the CTTSO Improvised Device Defeat/ Explosives Countermeasures subgroup's focus area of remote means, which seeks to develop or enhance technologies to remotely conduct neutralisation of unexploded ordnance (UXO), improvised explosives and their precursors, and hazard devices containing chemical, biological, or radiological materials.
The Workshop brought together bomb technicians and engineers to leverage their different perspectives while optimising their synergies to rapidly prototype robots for deployment on EOD operations at a substantially lower cost than commercially available. The bomb technicians represented Israeli Bomb Squads and US Army and Air Force, and Robbie Wild represented Australia amongst the engineers which mainly consisted of NASA Robotics engineers.